The Limes includes a number of features, including an honesty bar, comfortable lounge, dinning room, conservatory and private parking, so you can relax and enjoy your stay.
The Limes Hotel Bar
Full access to the honesty bar where you can help yourself to a drink or snack, relax in the bar, guest lounge or enjoy a sea view in the conservatory.
Guest Lounge
After a long day walking, why not take the opportunity to relax in our guest lounge, where we have a selection of board games for the children and books to read.
Dining Room
Between the hour of 8:30 – 9:30am you can enjoy a buffet of fresh fruit, yoghurts, cereals & fruit juices, followed by a traditional cooked English breakfast, tea & coffee.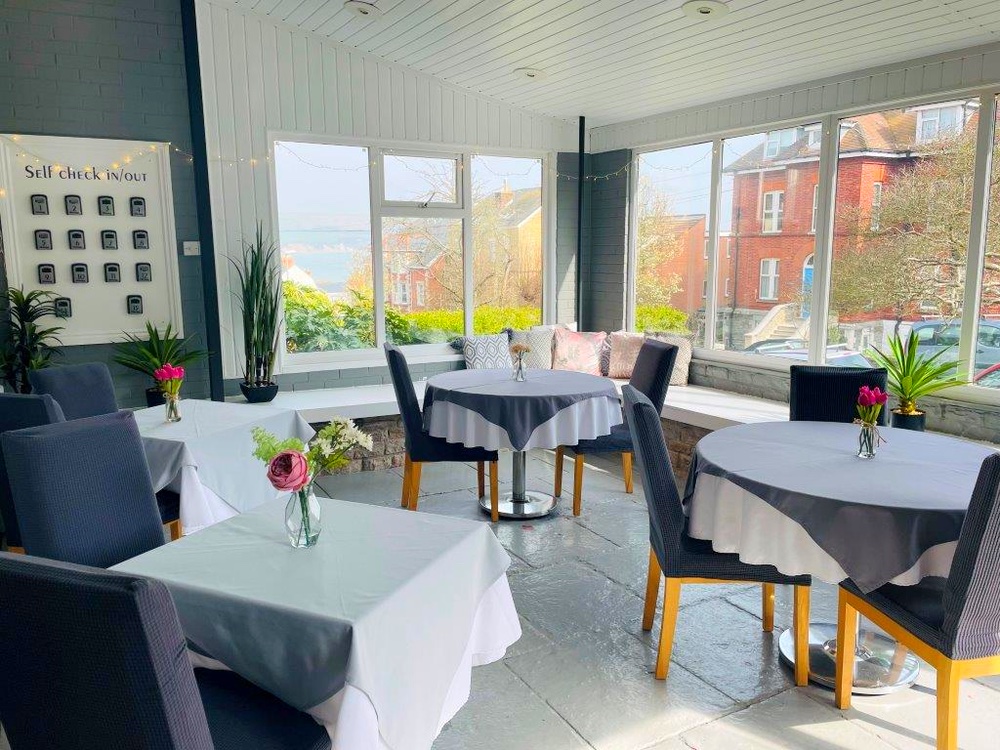 Conservatory
The view is wonderful from our conservatory, it's a great place to enjoy some breakfast whilst looking out toward Swanage bay. In the conservatory, dogs are welcome to sit with you whilst you eat your breakfast.
Wi-Fi: Make the most of free Wi-Fi within the Limes, no password required, please ask at reception.
Parking: We are lucky enough to have off-road parking, which is situated at the rear of the hotel (Taunton road). The car park can accommodate around seven vehicles & acts on a first come, first served basis. There is parking in & around the hotel, the roads have no restrictions.
Bicycle Store: We can provide lockable, covered storage for any bicycles.